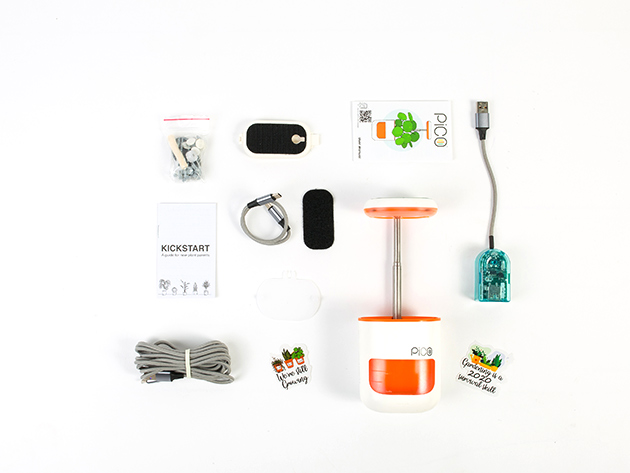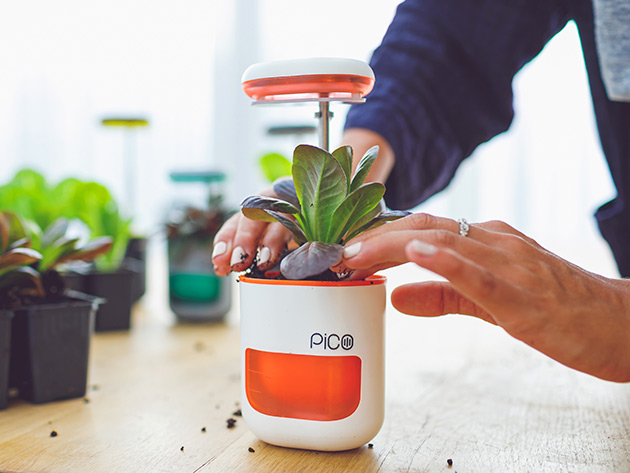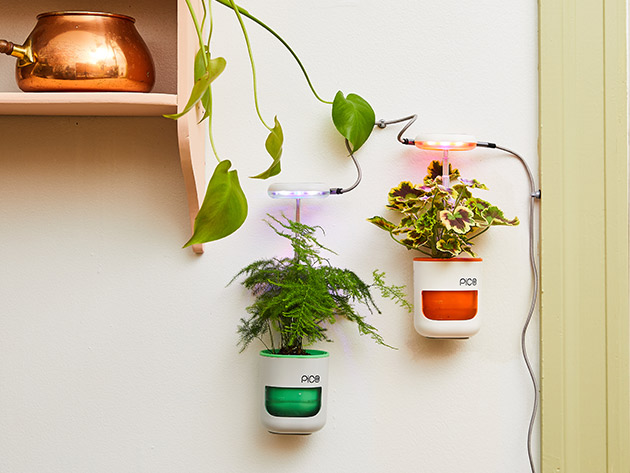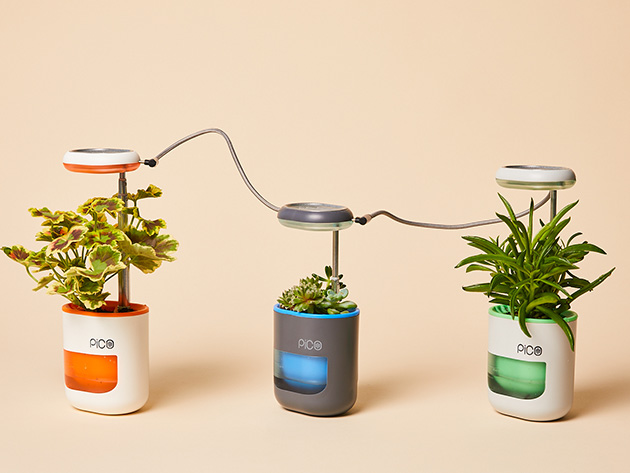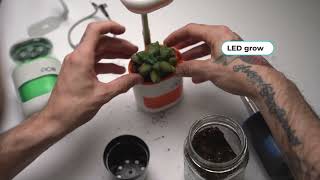 PICO Planter Herb Garden
Price Drop
- Extra 13% off
by PICO
Make Plant-Keeping Simple & Easy Using PICO's LED Grow Lights, Self-Watering System, and More!
Description
Introducing the highest-backed smart planter on Kickstarter!

Made from food-safe, BPA-free recyclable materials, Pico is a tiny indoor plant pod. It makes plant-keeping simple and easy. Pico is filled to the brim with clever features. With the telescopic grow lights, self-watering, and multiple-mounting options, Pico makes growing plants at home easy and accessible to all. Easy and affordable, Pico ensures that your plant journey is a success from day one.
Successfully funded on Kickstarter!
OSRAM LED grow lights. Energize your plant with all the necessary wavelengths
Self-watering system. Draw exactly as much water as your plant needs; just top-up once a week & you're good
Mount anywhere. Place it. Hang it. Stick it. No limit to where you can get growing
Grow anything. Plant to enhance your space, detox air, grow herbs, & more
Telescopic height adjustment. Accommodates plant's accelerated growth spurt up to 9"
Daisy chaining. Extend the network. Share the supply. Connect multiple PICOs together with the daisy chain cables included
Any grow medium. Seed pods, hydroponics, or even good old soil
SUSTAINABILITY: PICO's partner 'One Tree Planted' plants a tree for each order as a part of their mission to plant 100,000 trees.
Reviews
Entrepreneur: "The Best Indoor Herb Garden Kits to Adorn Your Workspace"
Yanko Design: "Sticks anywhere, waters itself, and grows anything!"
Inhabitat: "Pico microgarden lets you grow anywhere from home to care"
Apartment Therapy: "These Pots Let You Grow an Indoor Mini Garden, Even If You Don't Have Natural Light"
Specs
Specs
Color: white coral
Materials

Food safe, BPA-free recyclable body
Pressure die-cast aluminum heat sink
Aluminum telescopic arm
OSRAM LEDs with secondary lenses
Custom-braided USB-C cables

Weight: 0.5lb
Grow medium: 0.22lb
Water storage: 0.02gal (90ml)
Assembled size: 12.5" x 3.2" x 2.4"
Manufacturer's 1-year warranty
Includes
Pico Planter (White Coral)
Mount
Metal Bracket
Diffuser
Funnel
Pole Stabilizer
Power Cable
Daisy Chain Cable
Cable Organizer
Rawl Plug & Screw
Spare Wick
Wick Tips
Adhesive Patches
Shipping
Ships to US
Free Shipping
Expected Delivery: Dec 14 - Dec 21
Expected International Delivery: Dec 16 - Dec 21
Terms
This item is excluded from coupons.