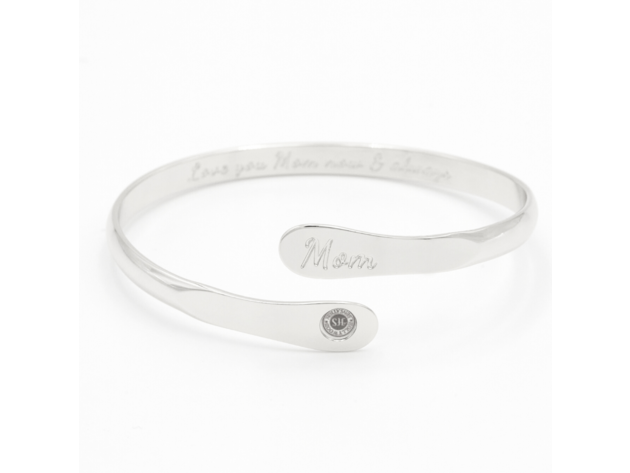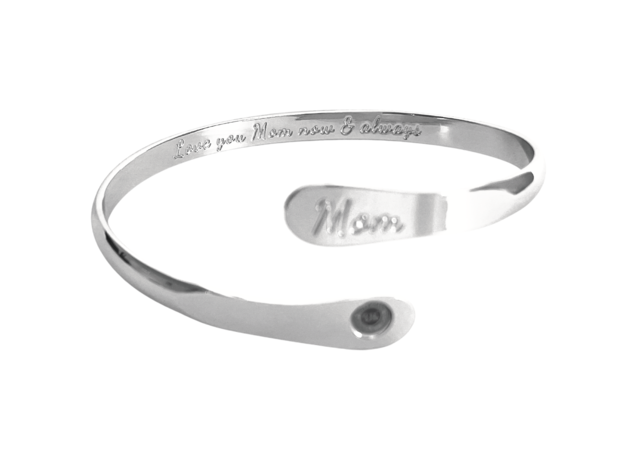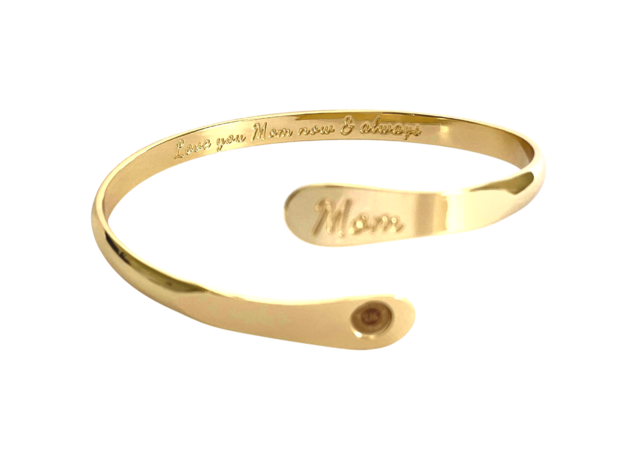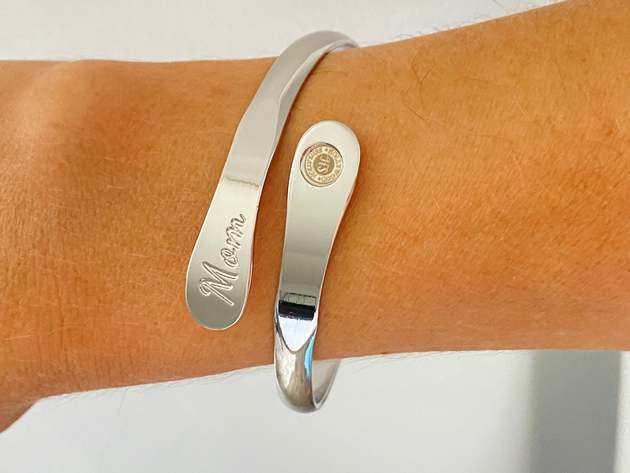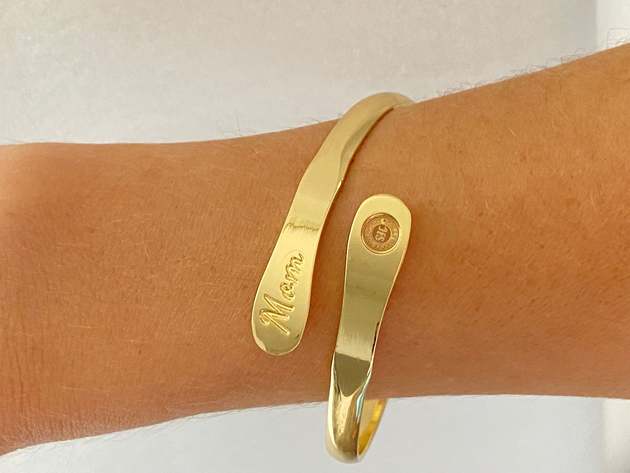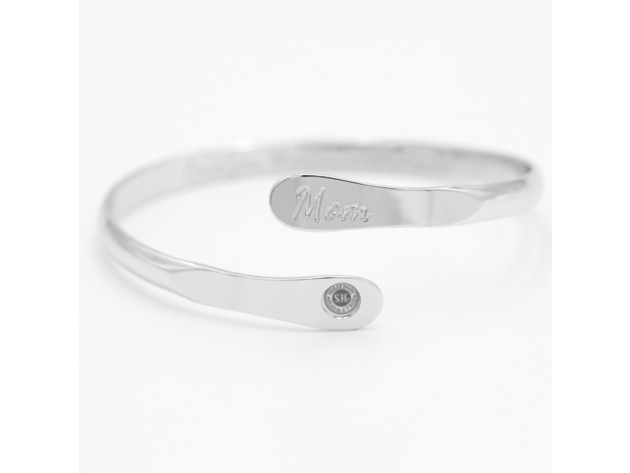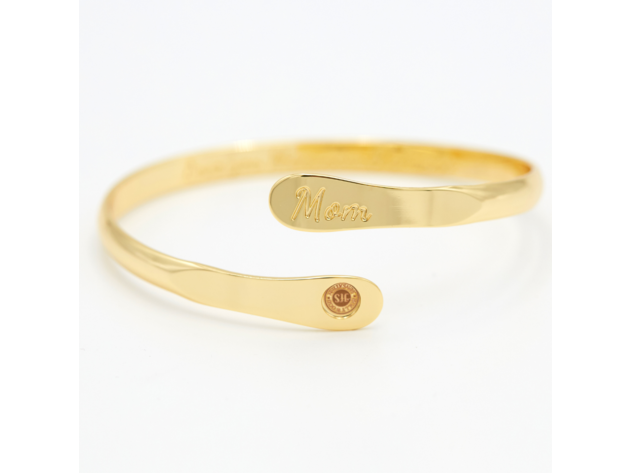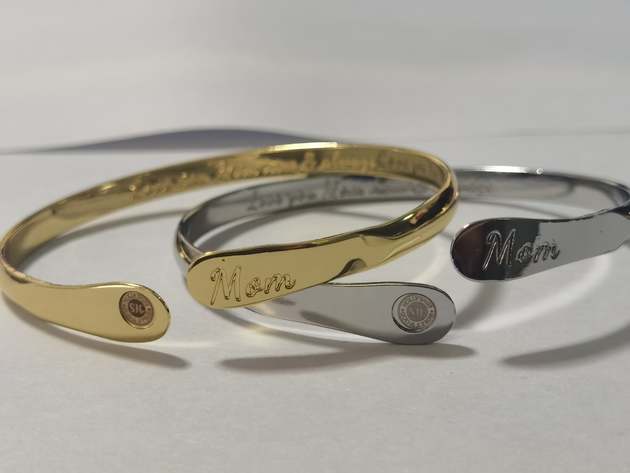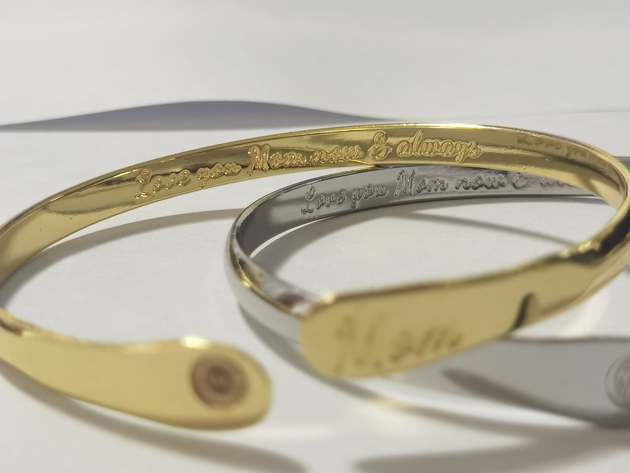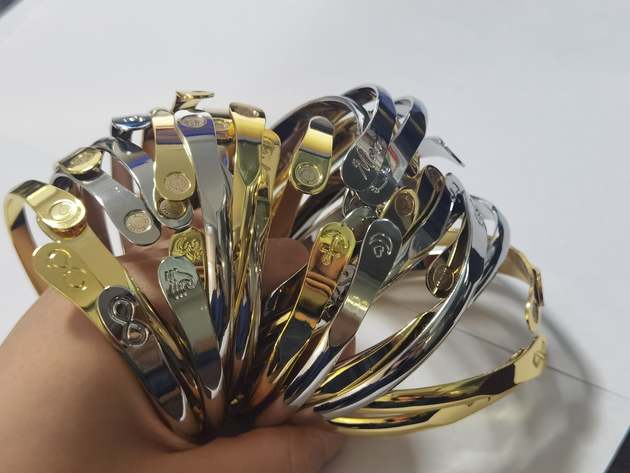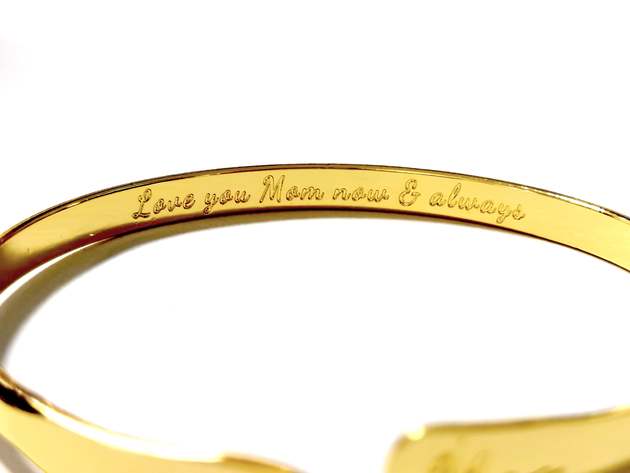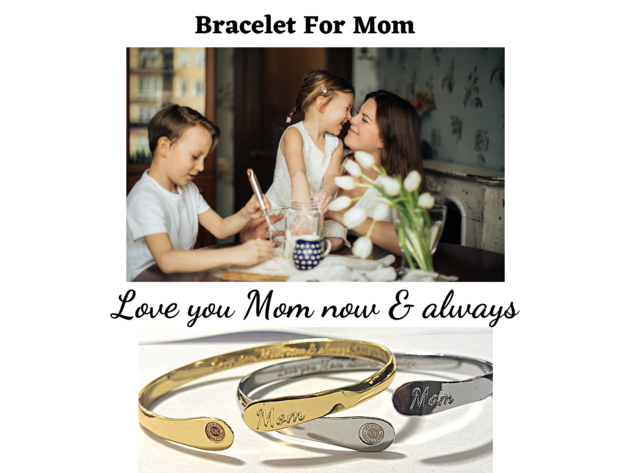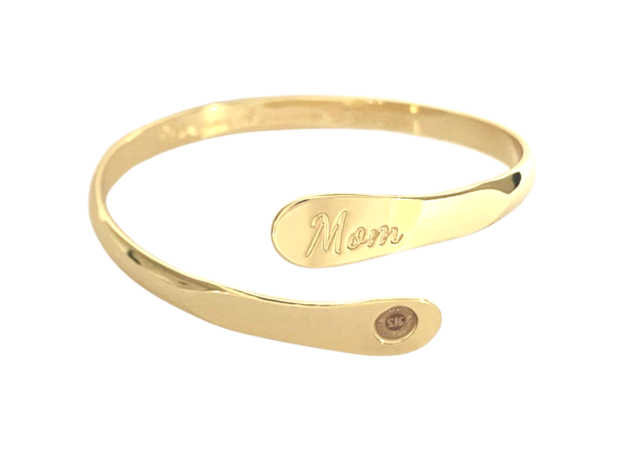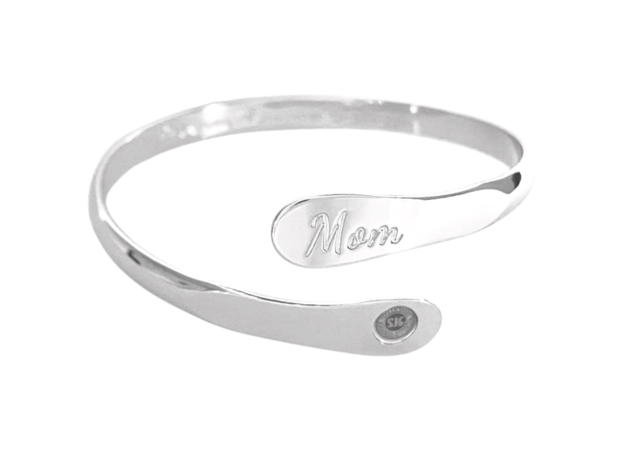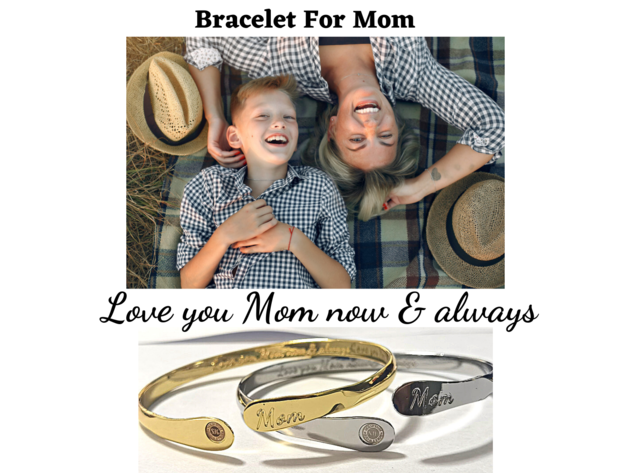 Mom Bracelets Engraved Bracelets Love you Mom now & always
by Hollywood Sensation, LLC
Specs
Mom Bracelets Engraved Bracelets Love you Mom now & always
Bracelet for Mom
Love you Mom now & always- Mom
The best bracelet for your mother, engraved with Love you Mom now & always. Add a precious, heartfelt keepsake to moms already sparkling jewelry collectionthis gorgeous engraved bracelet! This sentimental stunner is a symbol of your never-ending love for the most important woman in your life. Featuring an intricate design to express your commitment and gratitude for your mother, its sure to be something she will treasure forever.
Comfortable to wear

Adjustable 9-inch Cuff Bracelet

Width .4 Inches

White GoldPlated

Engraved in Dancing Spirit Font: Love you Mom now & always.

Imported

100% Happiness Guarantee Return Policy

Gift Box Included with Every Order
Perfect holiday gift
theres something for everyone on your list
Baby Bracelets, Footprint Bracelets , Engraved Bracelets The littlest feet makes the biggest footprint in your heart- Footprint (Baby)
Grandmas Bracelets, Engraved Bracelets Grandmas love is forever & always
Cross Bracelets , Faith Bracelets , Engraved Bracelets Let your faith be bigger than your fear
Cancer Awareness Bracelets , Engraved Bracelets When you choose hope anythings possible- Cancer Awareness Sign
Friendship Bracelets, Infinity Bracelets, Best Friend Bracelets, Engraved Bracelets I would be lost without you- Infinity Sign
Furry Friends Bracelets, Engraved Furiends leave paw print in your heart- Paw Prints ( Furry Friends) Dog Bracelets, Cat Bracelets ,Pet Bracelets
Moon and Heart Bracelets, Engraved I love you to the moon & back Bracelets
Yoga Bracelets, Om Bracelets , Engraved Bracelets Inhale the future exhale the past- The Om Symbol
Anchor Bracelets Engraved Bracelets Love Anchors the Soul
Wave Bracelets ,Surfers Bracelets, Ocean Bracelets, Engraved Best wave of your life's out there Bracelets
Sister Bracelets, Engraved Bracelets My best friend from the start
Engraved Love Between Mother and Daughter Knows No Distance Bracelet for Women- Mother Daughter Bracelets
Shipping
Ships to Contiguous US
Expected Delivery: Dec 12 - Dec 16
Terms
Returns accepted within 30 days of shipment for orders within the Contiguous US.