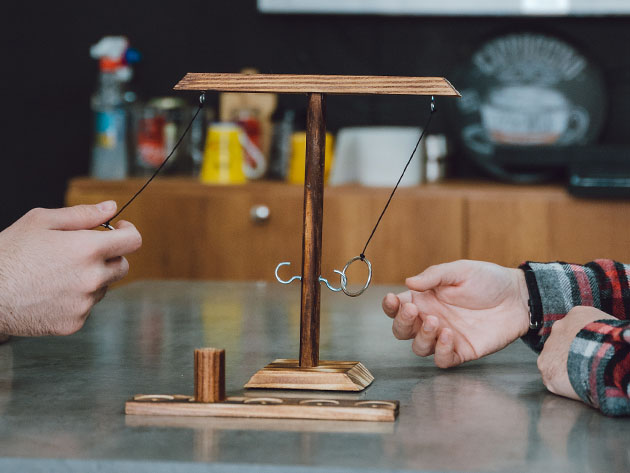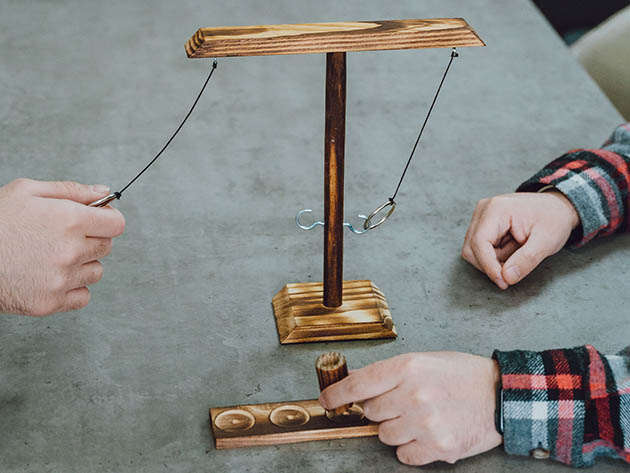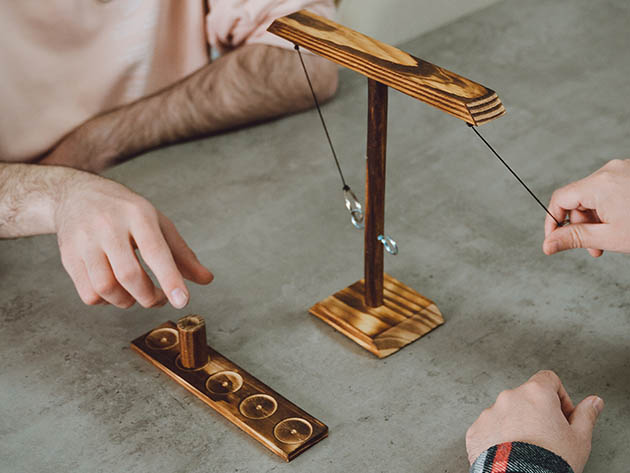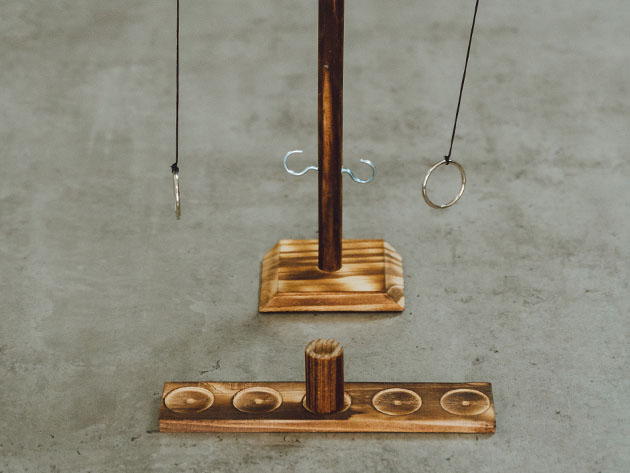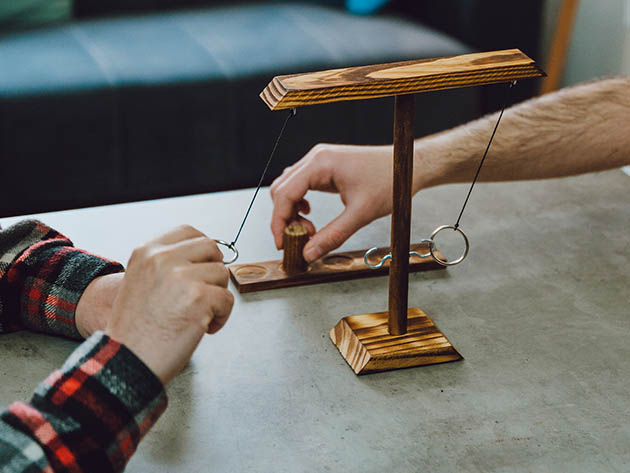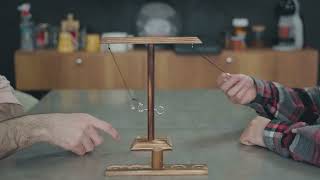 by Swing Shots
This Ultra-Durable, Handmade Hook Game is Perfect for Any Family Gathering
Description
Swing Shots is a 2-player 'Ring and Hook Toss' drinking game! The idea is simple, start the shot glass in the middle of the rack, and start swinging those rings! Each time a player hooks the ring, they move the shot glass towards other players. When the shot glass gets to one of the players, it's time to take the shot!
High-quality material. The hook and ring game is high quality & durable
Easy to install. Equipped w/ screws & prismatic pliers, the installation is very simple, solid & firm
Adjustable. Adjust yourself to an appropriate length & tie the rope, insert a dowel in the base
Easy to store. Can be broken down for simple travel or storage
Travel-friendly. You can play anytime, anywhere
How to Play
1. Set the game up on a level surface. Each player should be positioned in front of one of the rings. 2. Place the included shot glass (filled with your favorite liquor) into the middle slot 3. Count down to begin! 4. Each player will toss their ring, quickly and precisely. The object of the game is to hook your ring. 5. Every time a player gets a hook, they move the shot glass in the direction opposite of them until the shot glass lands in the last slot. At that point, their opponent has lost and must take the shot!
Specs
Specs
Color: Brown
Material: Wood
Dimensions: 12"H x 11"L x 1.5"W
Weight: 3lbs
Handmade
Tear resistant
Smooth surface
Includes
Shipping
Ships to US
Expected Delivery: Dec 12 - Dec 26